UPVC windows have been around for a while now and have helped a lot of people increase their home's value as well as lower their energy bills. While a solid group of people has been using them for a long time, recently more and more homeowners have been purchasing these windows to replace their old ones. So, what makes them so popular? UPVC windows have become very popular because of their low maintenance, long-lasting ability, durability, and corrosion-free features. It's easy to install and more energy-efficient.
The several advantages of having uPVC windows have made it to be the most preferred choice for homeowners. The best thing about these windows is that you can customize them in so many ways that it's almost impossible to keep track of them all. You can choose the type of glass you want, whether you want insulation or not, colored or clear glass for added safety, textures, grills, styles, hinges, window locking mechanisms, window handles, window frames, window weights, window vents, and more. Each type of uPVC window has different uses, but they're all great for letting in light and making your home look more modern.
Here are the types of uPVC windows you can use to make your house look more aesthetic and modern. Also, get to know their uses.
1. Sliding uPVC Windows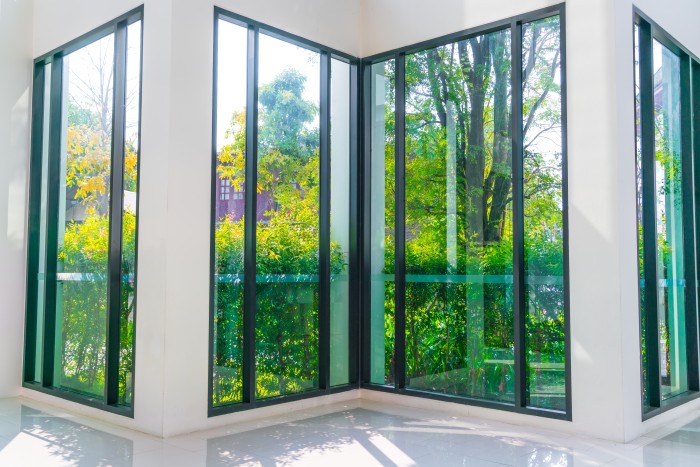 Sliding uPVC windows are a great way to bring natural light and beauty into your house. They're simple to install and maintain! These windows can also bring a more upscale and luxurious look to your home. Usually, sliding uPVC windows save a lot of room space and provide a wider view than traditional windows. They can be opened and closed easily and will not break, even after years of use.
2. uPVC casement windows
uPVC casement windows are classic, grand, and never go out of trend. They provide an easy way to let fresh air into your home and can be operated easily. They are great for the house and offer great protection for you and your belongings. These windows are great for keeping out the cold during winter and the heat during summer. They are also easy to use. The benefits are many from offering a wide view of your surroundings to providing a permanent solution for good ventilation.
3. Tilt & Turn Windows
Tilt and turn uPVC windows are a popular choice for many homeowners and businesses. These high-quality window types will last for decades and can be opened and closed with little effort. The hinges on them are durable providing long-lasting protection from thieves. The uPVC windows will hold up to strong winds and storms making them more durable. The frames will not rot and won't get damaged easily and will provide an airtight seal, keeping the cold out and the heat in during winter.
4. Top Hung Windows
Top hung windows, also known as awning windows, are perfect for your kitchen, bathroom, and storeroom area. They're a great way to let light into a dark area and they have a sleek appearance that adds a modern touch to these mostly ignored spaces. These have also gained a lot of popularity in the recent past.
When choosing a window, many people will choose UPVC windows as they offer the best of both worlds. They come in a variety of styles, so you can choose those that best match your home decor and personal taste, whilst offering the flexibility and durability of PVC. If you're looking for a new type of window for your home, we hope that you've found our blog post on the types of UPVC windows and their uses to be helpful and informative.