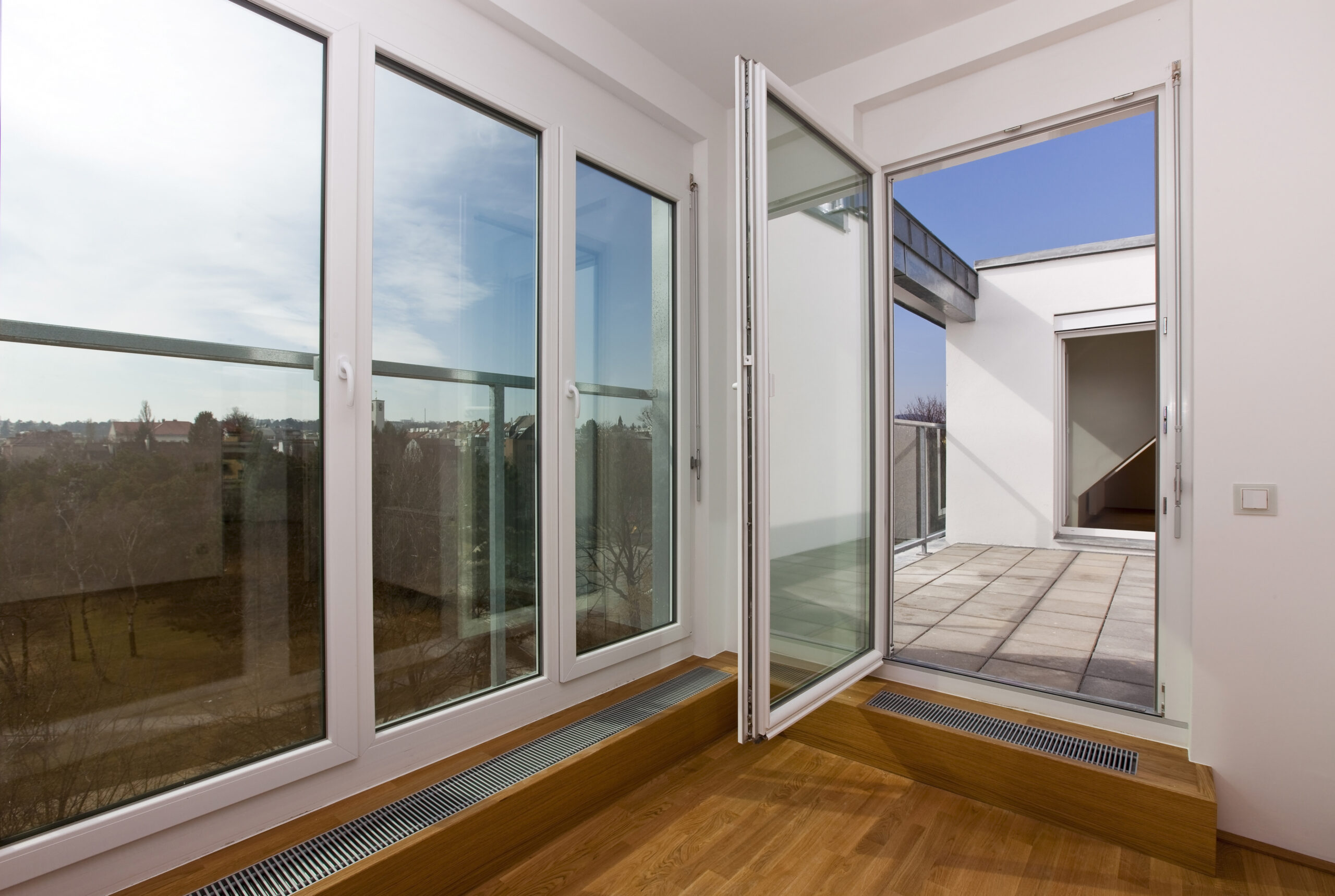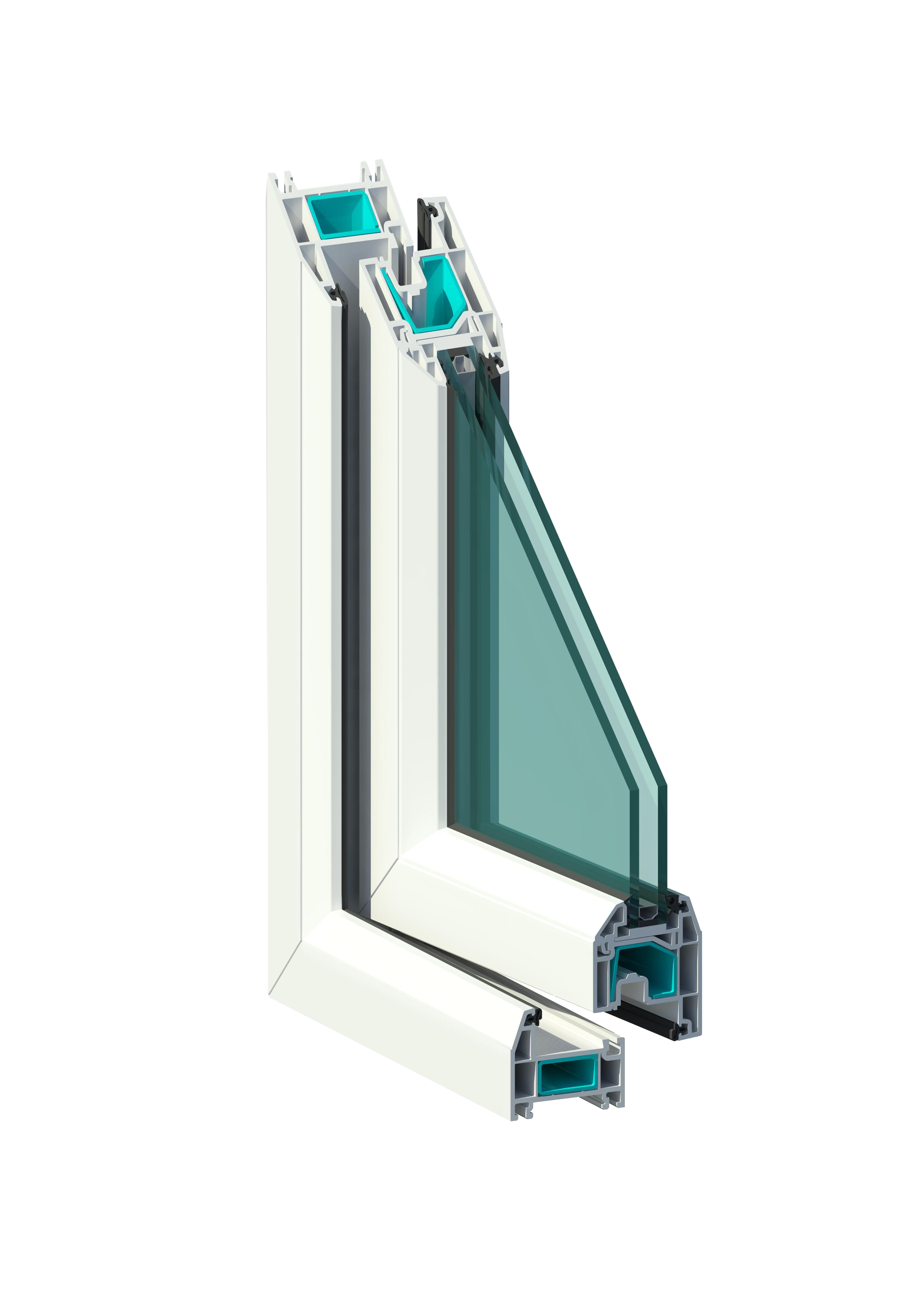 Making a great first impression on your door step, exclusively designed, KOEMMERLING doors are the perfect way to add charm and character to your home. Doors keep your home wonderfully warm and quiet. Plus, you'll find that our doors are virtually maintenance-free, meaning you can enjoy them with little fuss for years to come. Also helping you feel extra safe with security features like multipoint locking, extremely solid hinges and toughened/laminated safety glasses to help keep you and your family extra safe.
A universal system to make outward opening & inward opening Doors
Pre-positioned thermal chamber gives excellent thermal insulation
Barrier against dust and pollution.
Allows more light to enter inside.
Offers an unobstructed view.
Locks at several points for security and better sealing.
With fly screen options
It cannot be opened from the outside.
Energy-efficient: Casement doors are deemed one of the most energy-efficient design options as air leaks are low. This is perfect for trapping both warm and cold air within the property.
Unhindered views and elegant design: The frames on casement doors do not require a central rail, providing unobstructed views and making them a desirable door style for many homeowners. The distinct out-swing opening makes the home appear elegant.

Single Glass
Double Glass
Single Glass
Glass: Single Glass
Profile System: Gold Asea Size for Design of single sash in frame
Height of Frame: 2Sash French Door Max.
Width: 900mm per Sash
Height of Frame
| | | | |
| --- | --- | --- | --- |
| 2100 | Y | Y | Y |
| 2000 | Y | Y | Y |
| 1800 | Y | Y | Y |
| | 600 | 800 | 1000 |
Outside Width of Frame
| | |
| --- | --- |
| | Multipoint Lock (Handle + Espag + Cylinder ) |
Double Glass
Are uPVC casement doors more expensive?
No, compared to wood, uPVC casement doors are not very expensive. There is a difference in the direct price. There is a difference in the maintenance cost in the long run, as they will not require extensive maintenance like wood doors. You will save money on repairs and replacements if you install these door.
How do I choose a uPVC casement door?
To choose a uPVC casement door, contact Koemmerling's channel partner near you. Browse the collection to choose a casement door that best suits your design requirements.
Why should you use uPVC casement doors?
One should use the uPVC casement doors because they are functional, durable and provide an aesthetic appeal to both modern and traditional homes. Check the door for functionality, durability, and aesthetic appeal.
What are the different uPVC casement doors?
uPVC casement doors are divided into two types – single or a double sash. Use them to create an elegant main entrance or a beautiful look for a bedroom or formal sitting area. They are versatile; and we recommend them for interiors of homes and businesses.
What is upvc casement doors price List?
You can visit Koemmerling's channel partner to get information on the uPVC casement doors price list. Get the details on the price of the casement doors, and schedule a visit to your home or office.
What are the advantages of uPVC casement doors?
Casement doors made with uPVC are 100% anti-corrosive, resistant to termites, and can withstand harsh weather conditions. Unlike other materials, they maintain their sheen for years
What types of uPVC casement door frames?
Casement doors have strong frames that are appropriate for most modern homes. These doors are available in a variety of colour shades and finishes, as well as various glass combinations.
Are uPVC casement doors more secure?
With home doors, security becomes critical. Because of the locking mechanism embedded within the door frame, uPVC doors offer better security than wooden doors.
What is the cost of uPVC casement doors?
The cost of a uPVC casement door is impacted by the square footage area. We request you to reach out to the nearest channel partner and schedule a visit with their team. They will provide you the estimate.