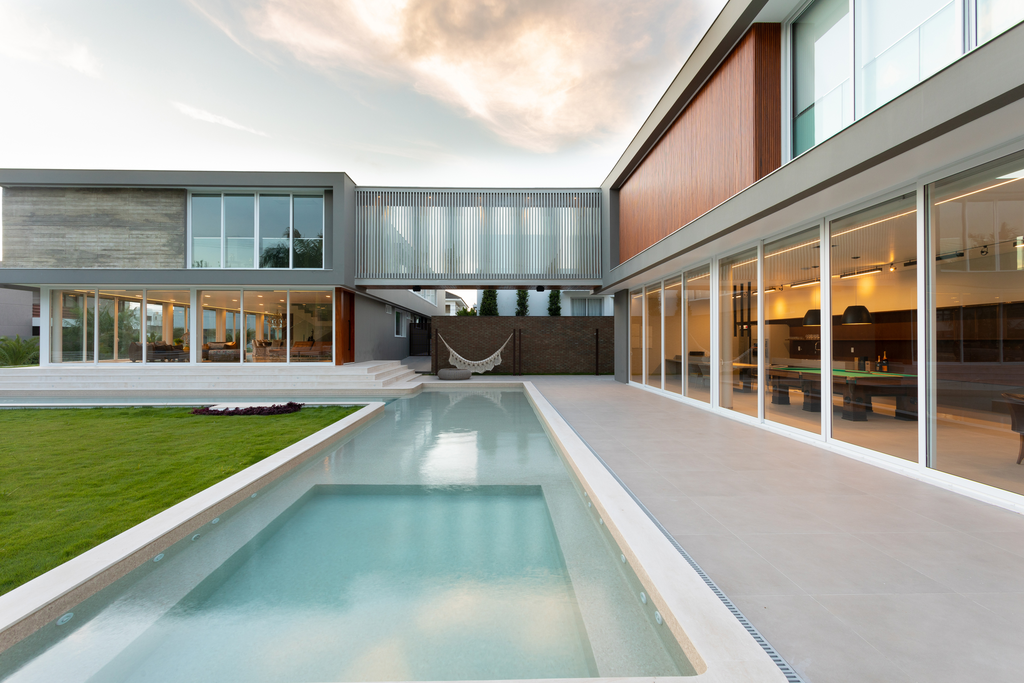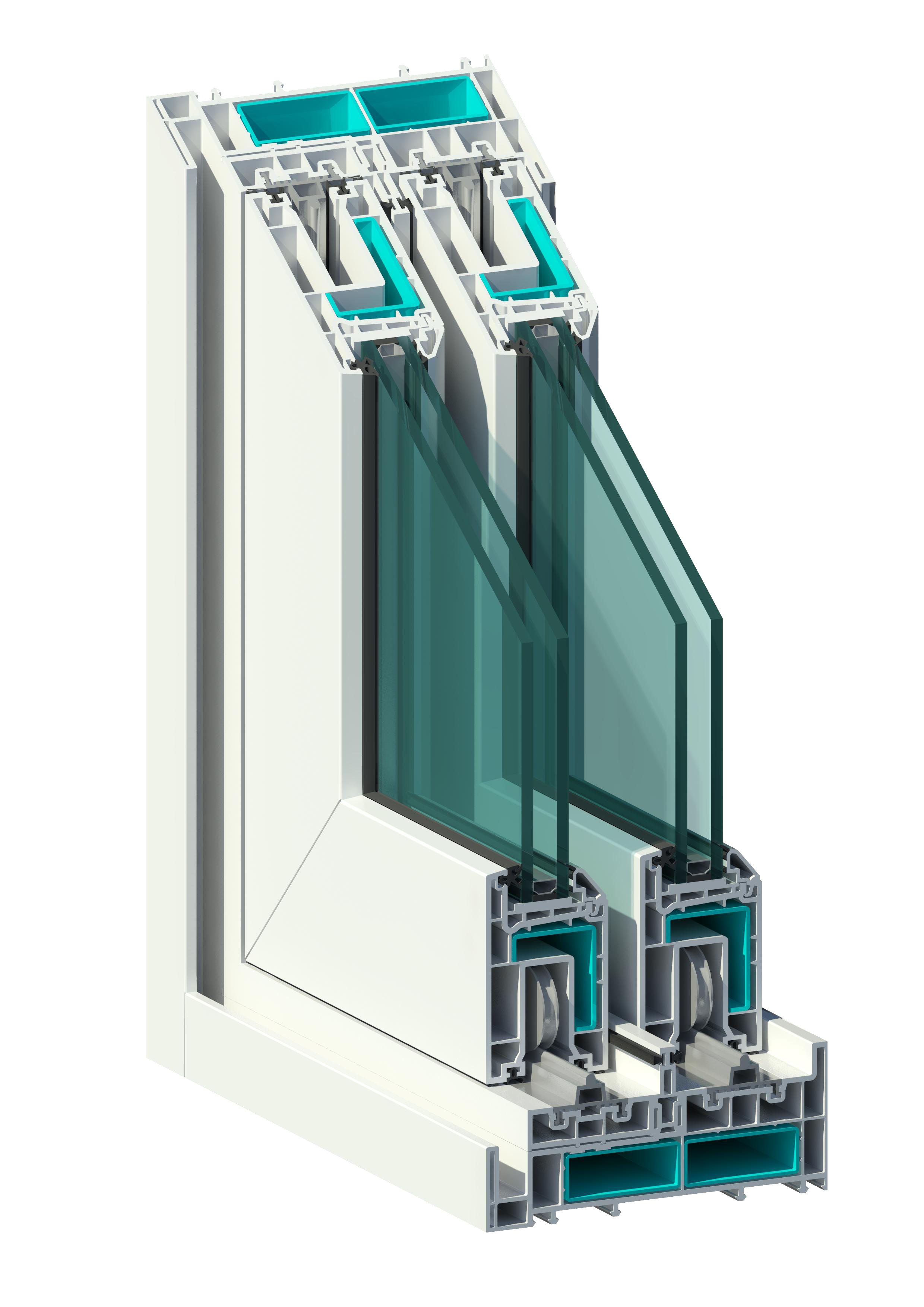 The stand-out convenience feature of our Patio "Lift & Slide" door is the extremely simple movement of large and heavy doors. The space-saving opening of balcony doors with Lift & Slide sashes permits optimum use of space, as no sashes project into the room. Thanks to the generous door dimensions, plenty of light can enter the room which, together with the refined design, gives discerning customers a feeling of well-being.
Lift & Slide doors allow barrier-free access to terraces or balconies, and can also be used just as room dividers. Besides being used in hotels and catering establishments, our Lift & Slide systems are also very popular in private home construction. Concealed night ventilation: Rotating the door handle upwards opens only the upper seal, allowing simple yet efficient ventilation that's not visible from outside the sliding doors remain fully locked and neither rain nor dirt nor insects can enter.
Excellent performance sliding door system
Unique solution of aluminium threshold allows barrier-free access
Maximum wind pressure withstanding capability
Multipoint locking function enhances the safety performance
Sliding system with gasket to achieve maximum airtightness
Interlocks between all panels ensure complete sealing from dust and other pollutants
Saves space: Lift and Slide uPVC doors allow optimum space usage as no sashes protrude into the room. They have a sliding action that does not have any folding mechanism or hinges, as in the case of a folding or swing door.
Effortless operation: The door handle can be rotated upwards to open up the upper seal. They are integrated with advanced gear and hardware making them easy to slide and close.
Better outside view: Lift and slide uPVC doors can accommodate larger glass panels than its alternative doors. It can be 5.7 mt wide and upto 2.7 mt of height with combination of two, three or four panels. A bigger glass area allows more light and better viewing.
Why Choose Koemmerling for Lift & Slide uPVC Door
Koemmerling offers world-class lift & slide uPVC doors to give your space an aesthetically pleasing and elegant look.
Landmark Quality: Block all unwanted noises with Koemmerling's doors and window. Perfect fabrication and installation having tight sealing help create a peaceful environment in your home and office spaces.
Soundproofing: Block all unwanted noises with Koemmerling's doors and window. Perfect fabrication and installation having tight sealing help create a peaceful environment in your home and office spaces.
Weatherproofing: With the high-precision installation of our uPVC windows and doors, you don't have to worry about dust, dirt or water entering the house. Enjoy all seasons from the comfort of your couch with a mesmerizing view outside your window.
Value for Money: Get the most reasonable prices for all your doors and windows requirements with unique and aesthetic designs.

Single Glass
Double Glass
Single Glass
Glass: Single Glass
Profile System:  Lift and Slide Size represent design of 2 Track/ 2 Sash in frame
Height of Sash (max): 2700mm
Width of Sash (max): 2700mm
Height of Frame
| | | | |
| --- | --- | --- | --- |
| 2800 | Y | Y | Y |
| 2400 | Y | Y | Y |
| 2000 | Y | Y | Y |
| | 2000 | 4000 | 5500 |
Outside Width of Frame
| | |
| --- | --- |
| | Multipoint Lock (Handle + Espag + Cylinder ) |
Double Glass
Are The Lift And Slide Doors Perfect For Homes?
Lift and slide doors are ideal for connecting indoor and outdoor spaces in modern homes. A lift and slide door has many advantages over other door profiles because it has a slim and robust uPVC frame with a thermally efficient layout.
Are lift and slide doors worth it?
A.Lift and slide doors provide greater security and soundproofing than traditional sliding doors made of wood. The doors have more weatherproofing and gaskets, and the handle engages the hardware to create a nice tight seal.
How much do multi-slide patio doors cost?
Multi-slide patio doors cost isn't an issue when remodeling patio doors. They allow natural light and a nice view in addition to providing convenient back access.
How long do patio doors last?
Patio doors provide a practical and visually appealing entrance to your backyard or porch. They typically have a much longer lifespan with consistent light cleaning but no major maintenance.
How much does it cost to install patio door?
The cost to install Patio door often depends on the material, location, size of the glass, labour and finish quality.