Corporate Social Responsibility

Corporate Social Responsibility
profine India, truly believes in a world with human values, where people live for the benefits of each other, and it should not be limited to financial help but also associated with respect, dignity, compassion and social responsibility as well. To carry this belief, the company remains active by providing financial support to the social welfare initiatives in association with non-profit organisations
In conformity with the requirements laid down under The Companies (Corporate Social Responsibility Policy) Rules, 2014 (hereinafter referred to as the "CSR Rules") issued by the Ministry of Corporate Affairs ("MCA"), Government of India under Section 135 of the Companies Act, 2013 ("the Act") the CSR Committee of the Board had drafted a CSR Policy, which was approved by the Board of Directors at their meeting held on 18th March, 2019.
The Policy can be downloaded from the website of the Company at www.koemmerling.co.in
profine India Window Technology Private Limited (hereinafter referred to as "the Company"), recognizes the impact it has on communities in which it operates and believes that it has a tremendous opportunity to change the lives of these communities and aims to be a trusted partner contributing to the social, economic and environmental progress of India. As part of its dedicated approach to create economic opportunity in the communities in which it operates, the Company has been contributing its time, expertise and resources to help communities and undertaking a series of initiatives that are locally relevant.
The Company believes in the development of Society & Culture by promoting education, promoting gender equality & empowering women and Combating human immunodeficiency virus, acquired, immune deficiency syndrome, malaria and other diseases. Education, Health and Women empowerment in todays' life is must for the development of nation. Amid a busy and complex world, the company has a simple goal, to enrich the people's lives through education, better health and empowering women.
Beginning with the financial year 2014-15 the Company has under taken to spend on its CSR activities every year, 2% of its average Net Profits during every block of three years. 'Net Profit' shall be calculated in the manner prescribed by the Act and the CSR Rules. Any 'Income' or 'Surplus' that may arise from its CSR activities would also be included in the CSR corpus and will not form part of business profits of the Company. The CSR activities of the Company shall not include any benefits which are exclusively for the employees of the Company or their family members.
Monitoring of CSR Projects
The CSR Committee of the Board has devised a "transparent monitoring mechanism" for various CSR Projects / Programs / Activities undertaken by the Company including conduct of impact studies of CSR Projects / Programs on a periodic basis. Simultaneously, it also obtains feedback from various beneficiaries of CSR Projects /Activities / Programmes undertaken by the Company to measure their benefits.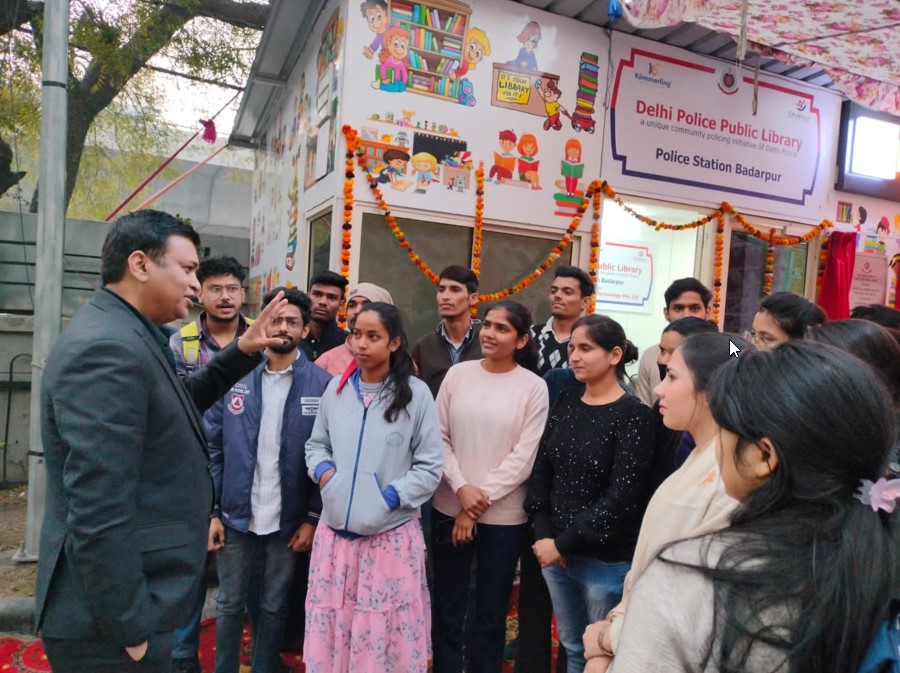 The company made financial assistance towards a noble cause of establishing a public library at the space provided by Police Department at their Badarpur Police Station, New Delhi.