CSR Activities/ Projects/Programs
The company made financial assistance towards a noble cause of establishing a public library at the space provided by Police Department at their Badarpur Police Station, New Delhi. This initiative of establishing public libraries at various police stations by the department is a step towards showing their concern and create rapport with the society.
The work was done with the help of Shikhar Organization, an NGO, working towards the welfare of less privileged sections of the society by providing education, vocational training and skill-based development particularly to the girls who are deprived of above facilities.
The Library was formally inaugurated by DCP South Delhi along with Mr. Farid Khan, Director & CEO profine India.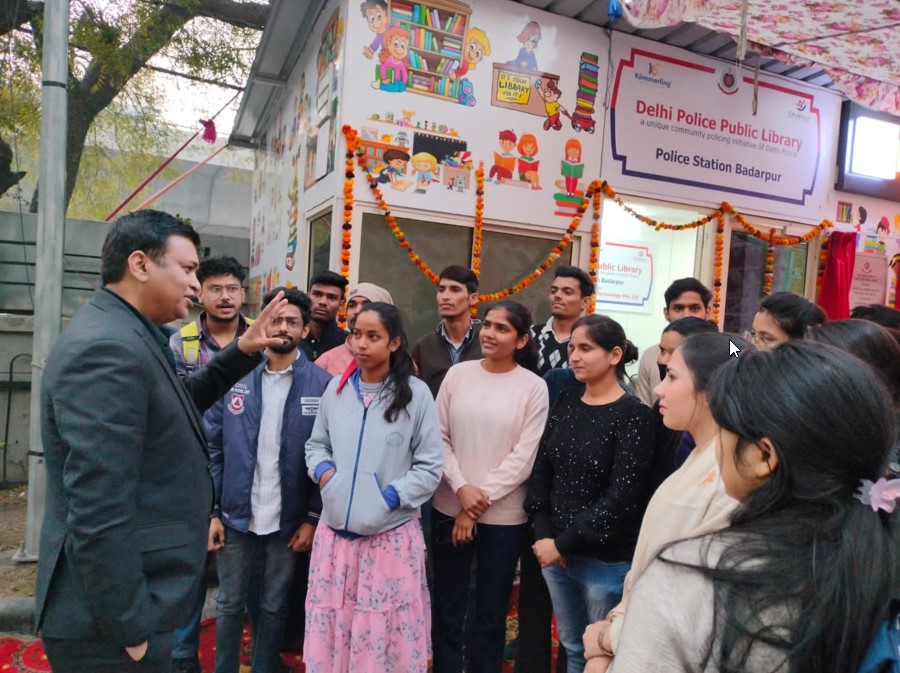 In the past, company had supported "Agnel Jan Kalyan Kendra" an initiative of the AGNEL CHARITIES by allocating funds for learning and skill enhancement needs of underprivileged children and older girls/women from urban villages/ slums situated at Khora village (near Noida), Ghaziabad district, Uttar Pradesh. The project provided quality non-formal education to a group of 300 children (aged 6-14 years) who were either dropouts or had never been to school and those who required support learning/ remedial education to enhance learning levels. The skill enhancement/vocational program included training to 300 older girls/women (aged 18-35 years).  The project aimed to reduce barriers that limits the access to education and skill learning opportunities of vulnerable groups by acting as a catalyst for transformation through initiating sustainable child and community centric interventions focussed on education and skill (enhancement).
The Company also donated funds to Bhagwan Sri Bala Sai Educational Charitable Society, Ranchi, Chattisgarh for their projects initiated by Kalinga University" for promotion of education.