Do you want to open up your home to the outdoors? If so, there are plenty of options to do so. But one trendy option is a lift and slide door. Generally, the large lift and slide doors are stylish to look at. They also give you an effortless way to continue your home interior to outdoor surroundings.
While sliding doors are also considered great for interaction with indoor-outdoor spaces, lift and slide doors are completely different. When you install lift & slide doors, you have to use special hardware to allow the panels to lift off their track. Meanwhile, the weather-stripping and gliding features are great for easy opening and closing. When it's time to close the door, the handles can lower the panels on its track for a tight fit.
Lift & Slide Door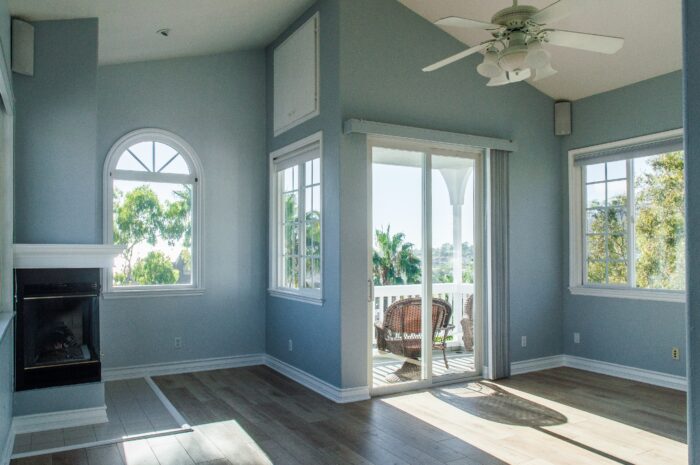 Key Features of Life & Slide Door:
Precisely engineered to offer smooth operation and top-notch aesthetics.
Smart lift and sliding mechanism for easy opening/closing or operation.
Available with double track frames.
Maximum acoustic performance, thermal efficiency and water tightness.
Better turnaround times and a long warranty.
Custom uPVC frames in desired colour, style, design and features.
Also Read: What's so special about lift & slide doors
Reasons to Install Lift & Slide Doors
Wondering what are the benefits of lift and slide doors? Here are a few important reasons to install lift & sliding doors on your property.
1. Effortless Operations
uPVC lift and slide doors can easily hold huge glass panels than other door styles. It also means you have sliding panels around three metres taller and wider. With large glass panels, your home will receive more natural light due to more significant glass space. This is how lift & slide doors make large glazed extensions. Meanwhile, it offers you maximum outdoor views.
<h4style=color="#0078c0″>2. Advanced Hardware
Another benefit of installing lift and slide doors is that they come with advanced hardware. With these latest features, even the larger lift and slide doors are easier to open and close. Thanks to their advanced roller mechanisms, these doors slide smoothly. When in their lift mode, these doors with large glass panels offer you a better view and maximum ventilation. You can also lock the sliding panel at any position of opening space. This is one vital reason why many homeowners are opting for this door style.
<h4style=color="#0078c0″>3. Space-saving<<h/4>>
Due to its space-saving trait, you can install lift & slide doors even to an area where you want to save space. The best part is that its sliding action does not need a hinged or folding mechanism, such as a swing or folding door.
So, if you have a small condo, apartment or home, consider installing lift & slide doors. This particular door style is even great for small terraces, patios and balconies.
4. Energy Efficiency
When installing a door in your modern homes, you must consider energy efficiency. In cold or hot regions, the right lift and slide doors are ideal for reducing the heating or cooling cost. It's possible because this door style comes with double or triple glazed glass panels with low U-values. Hence, it's likely to keep your home warmer in the winter and cooler in the summer.
5. Barrier Free Access with low threshold
The lift and sliding doors boast a barrier free access with low threshold. It gives a consistent surface from inside to outside. It is also great for high-traffic doors, mobility devices or a beautiful finishing detail.
Also Read: Understanding the Benefits of uPVC Sliding Doors for Offices
Conclusion
The mentioned benefits give you the reason to install lift & slide doors in your home. It is also great for connecting your interior with the exterior. However, you need to purchase the lift and slide door only from a reputed uPVC door manufacturer. Professional and experienced door manufacturers and suppliers are likely to offer you quality products. They even offer customised door options to meet your needs.