Many homes, nowadays, prefer uPVC windows and doors instead of conventional components. It is because uPVC installations offer a plethora of benefits to urban dwellings.
To begin with, uPVC Doors & Windows have incredible durability and come in several designs for any possible interior. Due to their construction nature, these profiles can resist frequent and heavy usage for years, offering optimal security to modern properties. They also add a touch of sophistication to your home, due to their attractive features and sleek aesthetics.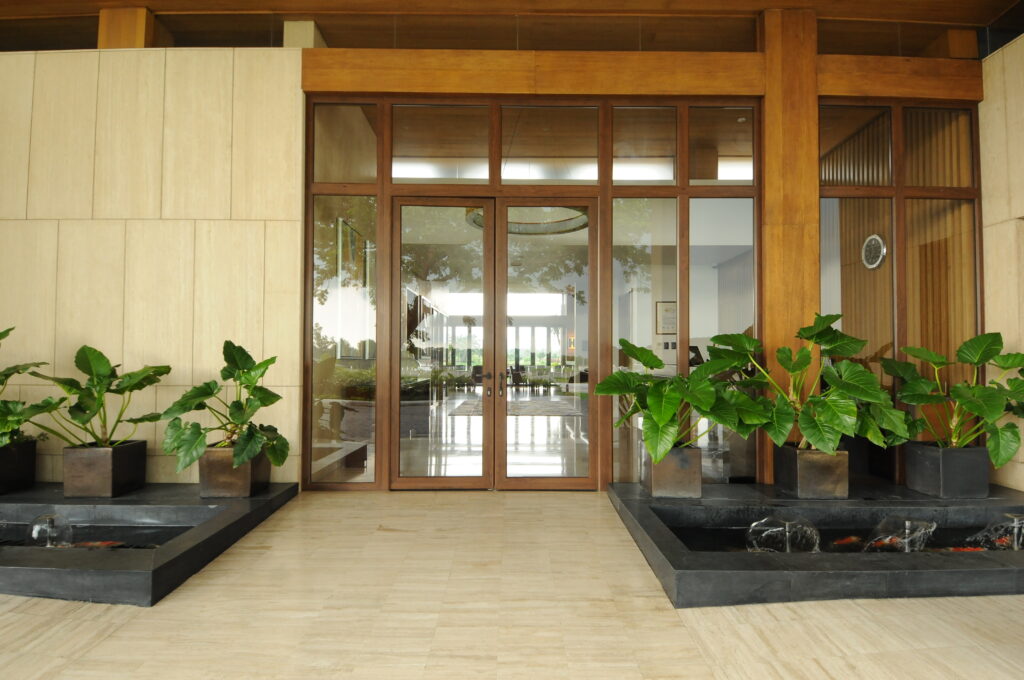 If you're still wondering why to install uPVC Doors and Windows into your home, continue reading their advantages:

More Designs Options
One of the significant pros of installing uPVC doors and windows is that they are available in a wide range of designs for distinct buildings. Just visit your nearest uPVC door and window supplier, they'll offer you abundant design options to choose.
Safety
uPVC doors Delhi are not easy to break, so your property will remain protected. The use of Polyvinyl Chloride in uPVC doors and windows prevents them from deteriorating over time. It remains highly impervious to rusting and rotting that can damage any material. uPVC is also fire retardant material, making it a safer solution for houses or workplaces. Besides, particular uPVC doors and windows are designed with an extra measure of security to ensure the complete safety of your family.
Better Sound Insulation
uPVC doors and windows are known to be more effective in providing better insulation to interiors from sounds coming from outside. It makes them suitable for homeowners living near schools, markets, road intersections, etc. These installations are designed to have an airtight seal in-between the fame of the window or door. It further helps in reducing the noise levels drastically that may enter your home. The uPVC doors and windows can also restrict heat loss. Hence, it ensures that your house remains warmer in winters and more relaxed in summers. These installations are even resistant to dampness and formation of molds in humid conditions.
Read Also: Make Your Office Door Look New With These Modern Solutions
Energy Efficient
Not many people are aware that uPVC window doors also have higher energy-efficiency. The uPVC frames play a vital role in providing energy-saving thermal insulation. It means the doors and windows manufactured of a uPVC score higher in terms of energy-efficiency compared to wooden or aluminum doors and windows.
Easy to Maintain
Another good thing about uPVC doors and windows is that they need minimal maintenance. They are easy to clean using a dishwashing liquid and a soft cloth to get smooth and tidy surfaces.
Durable
No matter what's the design of uPVC doors or windows, these profiles will never compromise on durability. Hence, these are likely to last longer than the installations made from conventional materials. Both uPVC windows and doors can stand the test of time and offer a higher level of functionality. Based on their longevity, the uPVC doors and windows prove to be excellent investment options.
Eco-Friendly
uPVC windows and doors are 100% eco-friendly, as they are recyclable. Besides being recyclable, their durability and sustainable manufacturing techniques make them more environmentally friendly than other conventional materials.
All these features and characteristics of uPVC appeal to modern homeowners and hence, make it a trusted choice in many houses today. So, consult your nearest uPVC supplier for installing these modern home profiles.