uPVC or unplasticized Poly Vinyl Chloride is a polymer used to build windows and door frames. The go-to choice is eco-friendly products offering durability, noise cancellation, thermal insulation, and resistance to harsh weather conditions. As uPVC windows and doors offer these benefits and more, they have become increasingly popular across residential and commercial properties. These have a galvanized core making them difficult to break open, thereby offering protection. uPVC manufacturers face a common concern regarding the sturdiness and quality of windows and doors as uPVC is a type of plastic. This is when one is advised to choose a manufacturer after doing their due diligence. uPVC manufacturers such as us have decades of experience. With the use of technologically advanced equipment, we develop and design doors and windows that are superb and strong.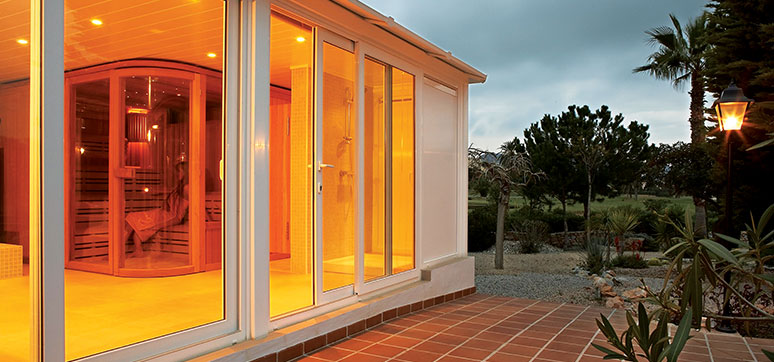 The best uPVC manufacturers will beautify your home and ensure that their products last longer with minimum maintenance.
How can one find the best UPVC manufacturers?
Here are a few considerations to be given when finalising a UPVC manufacturer
Tip #1 Due Diligence
Since you have the technology and copious amounts of information available to you at your fingertips – do some due research from your end. Search for reliable and 
uPVC manufacturers
, check out their website, their years of experience, their reviews, their licenses, and their offering. Checking the manufacturer's credentials is key. We confidently suggest you review as we know we stand way ahead of everyone else in these aspects.
Tip #2 Range of high-quality products
Check out their product catalogue in detail before finalising the product. Will a sliding window work, or is it better to go for a casement window? Once you have acquainted yourself with their wide range of UPVC windows and doors, the next step is to be sure of the quality. If possible, ask your point of contact in the company to show you some samples to gauge the frame superiority. If the frames appear flimsy or unstable, we advise against investing in them. As a leading and reputable uPVC manufacturer backed by German technology, we never compromise on the quality, and their variety will be good. <h4
Tip #3 Professional installation services
When you buy an architectural foundation for a property, it does require additional considerations. How will the 
uPVC windows and doors
 get transported? How professionally qualified will the installation personnel be? What if any mishap happens during transportation or installation? The UPVC manufacturers should provide all these answers and services. Product installation is a vital part of the buying and delivery process. Your neighbourhood trusted carpenters may not have the technical expertise to install and the product can get damaged. While finding the best uPVC, you need to clarify the delivery and installation procedure. Ideally, go to someone who offers both these services. For example, Koemmerling ensures proper training to all its channel partners' fabricators and installers to ensure the best service. Only highly trained and experienced professionals should carry out the installation. They possess the specialised knowledge required to deal with appropriate handling and installation.
Also Read:  Trade uPVC Window Suppliers – Things to Keep in Mind When Choosing Suppliers
Tip #4 Top-notch features 
Though windows and doors are an inherent part of our surroundings, we never really think of their features. The truth is 
uPVC windows and doors
 do have features that should be a part of the products you buy. A few aspects to look into are double insulation, multiple seals, various locking points, and steel reinforcements. Security features are key, without which the purpose of having doors and windows is defeated. Make sure the products are premium and packed with features.
Tip #5 Product customization
Typically, developers and builders place bulk orders for pre-designed frames to install in the buildings and apartments. It results in many uPVC manufacturers keeping only those kinds of designs. Since a significant chunk of their order comes from these people, they tend to have limited and specific designs. However, a homeowner's requirement is very different. There is no assurance that you will like these pre-designed uPVC windows and doors; even if you do, they may not be best suited for your home. Koemmerling understands these requirements and offers customization to all its customers. We advise avoiding manufacturers that do not offer customization or designers to personalize the product. The design and structure of your doors and windows do play a key role in making your home visually appealing and grand, and you should not be made to compromise on that front.
Also Read: Cost Saving Benefits of UPVC
Final word
Choosing the right uPVC manufacturer that offers a wide variety of good quality uPVC windows and doors is critical. You cannot change your doors and windows every couple of years, hence you, need a partner to offer you high-quality products that will last a long time. Additionally, they should offer customizations and add-on services like delivery and installation. With a good uPVC manufacturer on board, you can be sure to have a safe and stunning house!