Modern hinges, exceptional accuracy, and ergonomic care are fundamental components for developing doors and windows. A building material that upvc windowst has gained popularity over the years is Unplasticized Poly Vinyl Chloride (uPVC). This is one of the most ancient polymers & a plastic form that is robust and hard, and is a popular choice for many architects, interior designers and homeowners. Everybody is looking for door and windows options that are energy-efficient, long-lasting and easy to maintain. After all, these face strong winds, heavy rains, and extreme temperatures, resulting in the need for some good quality fixtures. Today, a door or window no longer serves the purpose of security and aesthetics.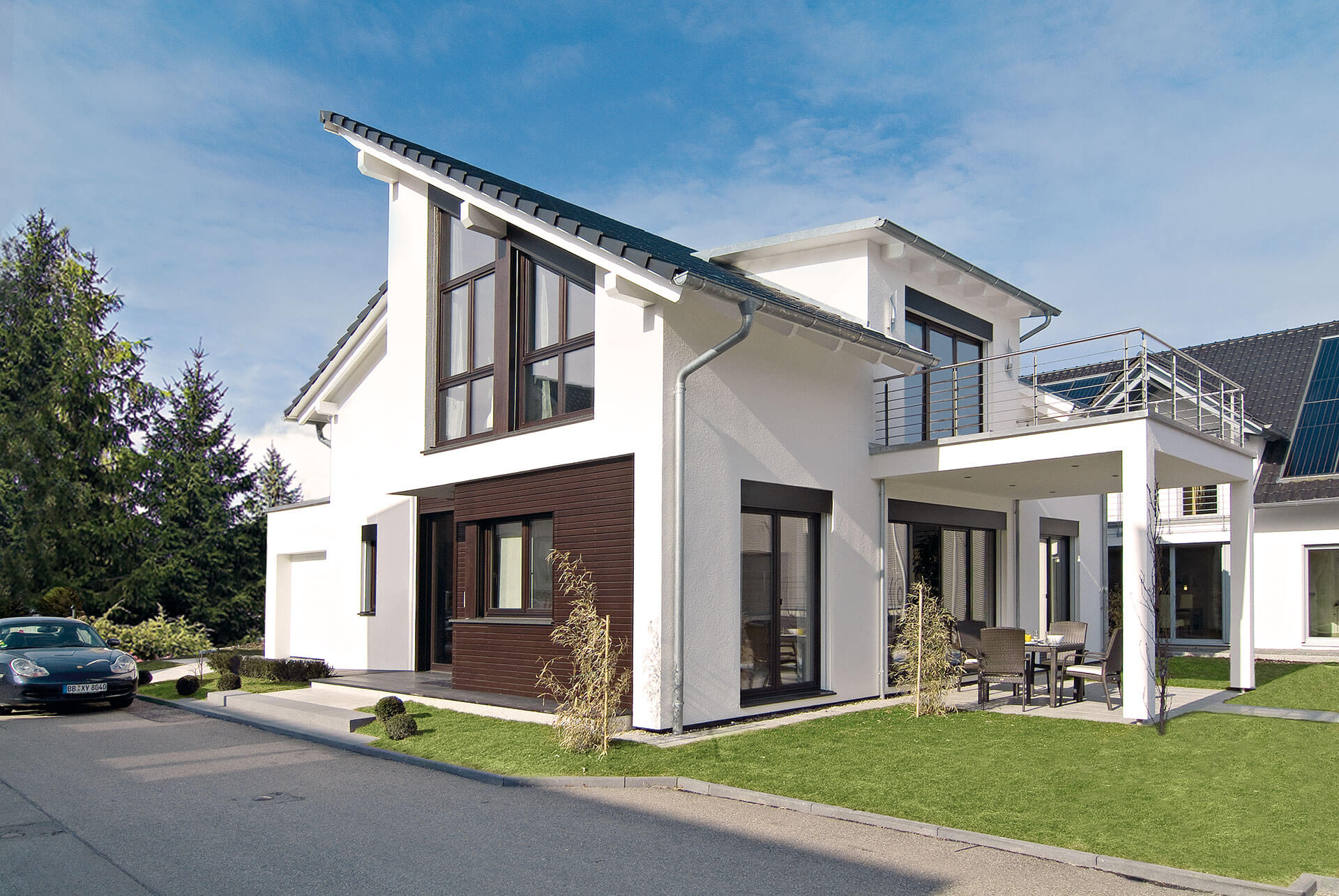 Advantages of uPVC Windows and Doors
uPVC is popular for residential, commercial, and industrial structures because of its innumerable benefits. Here are a few:
Easy Maintenance
uPVC does not corrode, flake, rot, peel, or rust despite being in use for years. This waterproof material requires minimal care and maintenance. Clean it by gently wiping it with a cloth dipped in a cleaning solution. Little care is required to maintain the freshness of uPVC doors & windows.
Thermal and Acoustic-Insulation
If you pair a double-glazed glass with uPVC door windows, it offers impressive thermal insulation. It helps to maintain temperature control within the homes – they remain cooler during the summer months and warmer in the winters. They also provide a high level of insulation against irritating noise levels, making uPVC doors windows ideal for homes on a busy street.
Energy-Efficient and Environmentally Friendly
uPVC is an inherently non-toxic material, making it an eco-friendly option for your homes. Additionally, an energy-efficient zone can be created by fitting special silicone sealants to seal low-emissivity glass panes in the uPVC door windows. The glass traps heat in the winters and reflects the sun's rays in summers. Since the indoor temperature is ideal, you use your ACs and heaters less.
Durable
uPVC is a very durable material, resulting in long-lasting doors and windows. Apart from the longevity, it is termite-proof, dust-proof, unaffected by moisture, and weather-resistant, ensuring uPVC doors windows stand the test of time. It also offers protection against harmful UV rays of the sun.
Secure and Safe
With galvanized steel cores, uPVC doors become hard to force-open and difficult to break, offering high-level security.
Versatility and affordability
As compared to timber and wood, uPVC door windows are cheaper. They are available in various designs and styles, and you are bound to get the perfect pick for your office or home. Now, that you know the benefits, let us look at the designs and styles for both uPVC windows and doors. Also Read: Secure your Home with uPVC Doors and Windows Worktops
uPVC Windows Styles & Designs
uPVC windows come in varying designs and styles with great functionality. These enhance the aesthetics of a property by lending a touch of glamor. A well-made window increases the visual appeal and brightens the interiors. uPVC windows are ideal as they are not difficult to maintain and help in ventilation, energy conservation, and insulation. Some popular uPVC Windows Styles include: Sliding uPVC Windows:The windows slide back and forth as suggested by the name. They are versatile and easily operated. Sliding uPVC windows are commonly found on patios, decks, and walkways. Casement uPVC windows:The single pane or multi-pane windows are trendy because of the airflow they enable. Fixed uPVC windows: commonly known as 'picture windows', these stationary windows don't open and are very chic. The idea is to offer an unobstructed view and allow maximum light into the room. Tilt Turn uPVC Windows:These are designed for dual functionality- bringing in maximum sunlight while enabling controlled ventilation Bay uPVC Windows: These make the room spacious as they project outside. These are also designed to maximize the sunlight entering the room. Other great uPVC windows include louvered, picture, combination, and villa windows. Also Read: Weather-Proof Your Home Using uPVC Doors & Windows
uPVC Doors styles and designs
Doors are the first point of contact with the property; thus, they must make an indelible first impression. While everyone looks for an impressive and well-designed door, they cannot forget the door's main purpose – safety and security. Aside from the aesthetics, a strong door with multi-point locking systems becomes key. The solution that fits both these requirements of attractiveness and durability is uPVC doors which come in a plethora of styles and designs: uPVC Sliding Doors:These sliding doors are the most commonly used doors that take up less space while being versatile. uPVC Casement Door:These doors are hinged from a single side and have only one sash. Thus, they can open either outwards or inwards depending on the design. A chic addition to your patio, deck, or balcony, these doors can also offer multiple security features. uPVC Slide & Fold Doors: These doors are a classic pick for large open spaces. Easy to operate and simple structure enables them to blend with modern designs seamlessly. The best functionality of these doors is that you can fold them to one side to give an unhindered view of the outside. uPVC French doors:These doors are visually appealing and add an old-school charm of the Renaissance era to whatever home they are placed in. These are hinged on the sides and open either in or out. uPVC doors windows are increasingly becoming a popular choice globally. Along with the functionality, they come in various designs offering an artistic appeal deeming them a preferred choice for many.
Final word
Wooden doors and windows are slowly going out-of-fashion. uPVC windows and doors are available in various colours and finishes to match the expectations of different sensibilities and aesthetic requirement. Once you opt for a branded and high-quality product like Koemmerling, you are assured that the product will last a long time!