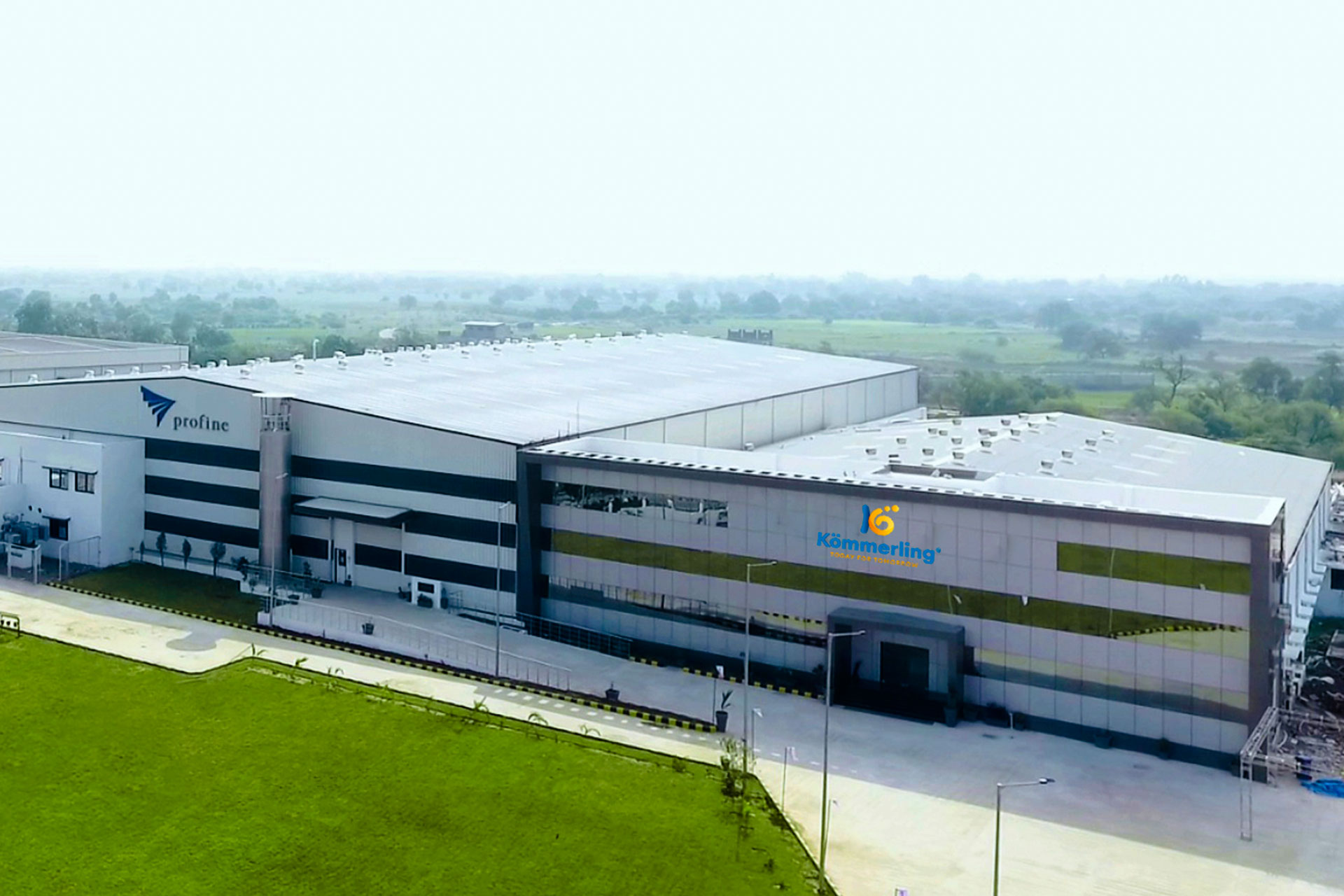 Koemmerling – More than just a window ! Koemmerling is a world-renowned brand of profine GmbH, Germany a worldwide leading manufacturer of uPVC profiles for windows and doors and a renowned provider of shutter systems and PVC sheets. Since 2013 KOEMMERLING uPVC profiles are being manufactured in India at its modern state of the art extrusion plant built over 20,000 sq mt. of site at Vadodara, Gujarat. The facility is geared up with world's best technology, machines and tooling to produce highest quality uPVC window and door profiles.
Powered by its partner based philosophy, the company has continued to offer modern window & door systems while keeping quality and sustainability as their main force in product range. No wonder that many customers have remained loyal to KOEMMERLING since its inception in India. As an end to end provider, KOEMMERLING offers an extensive range of window and door systems for residential, hospitality & institutional sectors. In India, KOEMMERLING brand is regarded as one of the leading suppliers of the fenestration industry. We have a strong base of channel partners spread across the country. This is how we are in a position to react flexibly and individually to the specific demands of the market and offer top-quality products and consultation pan India. KOEMMERLING systems are key to a virtually inexhaustible design and aesthetic potential whether floor-to-ceiling, bay, arch windows & doors with distinctive features and angles.
Farid Khan, Director & CEO (profine India)
Innovating Today, Tranforming Tomorrow
Success is not simply related to the accomplishments that fall under the definition of stagnant minds. If we become a part of the world that creates an equilibrium of sustainable approaches and innovation, then the sacrifice of consumption will be an added bonus in redefining success. For us, true success comes when we infuse deep-rooted human values and advances technology to produce the utmost quality products and services with a focus on sustainability. We strive for our brand to stand as an emblem of sustainability, which gets clearly reflected in our actions and offerings. It is our moral principles that create an environment to win trust and loyalty amongst business partners and employees., which ultimately motivates us to remain committed to continuous product innovation, long-term business association, and creating better lifestyles and values for society. Being the frontrunners of a sustainable future "Today for Tomorrow" has been our mission and we are committed to it
TODAY'S WINDOWS FOR TOMORROW'S WORLD
Another big advantage of KOEMMERLING window & door systems is their commitment towards Sustainability. The contribution from KOEMMERLING takes the form of energy efficient window systems by using lead-free stabilisers in virgin material and reducing CO2 emissions. Since 2004, we have completely eliminated the heavy metal lead in the virgin material for all of our products and using stabilisers based on calcium and zinc making it 100% lead free. Which additionally makes profiles even more resistant to the aggressive weather conditions.