Koemmerling - A brand for the future
Koemmerling - Today For Tomorrow .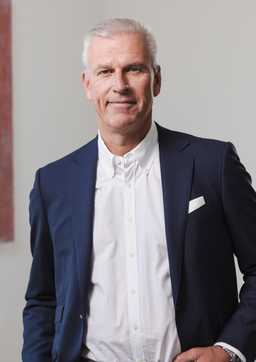 Dr. Peter Mrosik, Owner and CEO, profine Group
Koemmerling – A Brand for the future.
Today for tomorrow – it's what our brand Kömmerling stands for.
'Living up to our responsibility means protecting the future. Our goal is to create a sustainable loop for high-quality products made of synthetic materials. We're developing the right solutions today for tomorrow's world and for future generations. As determined and ambitious doers, we have the strength and the will to deliver positive change in everything we do. But we want to be more than a pioneer. We want to be a role model for others. A role model for anyone who – like us – feels equally committed and capable of rising to this major challenge. Taking action today and making the right decisions for tomorrow are at the heart of everything we do. We're making this commitment clear to the outside world with a completely new brand identity featuring a new design, a new logo and a new slogan. Today for Tomorrow is what our brand Koemmerling stands for.'
We want to make more of a difference.
Koemmerling is synonymous with sustainability and the circular economy. We have a clear attitude and vision that our new brand communication conveys. Our goal: we want to make big things happen – for our customers and for the entire market. We want to deliver the best quality windows with the smallest possible environmental footprint while showing fairness and responsibility. That's what Koemmerling stands for.
We're working hard to make trailblazing products out of synthetic materials, embracing sustainability every step of the way
A sustainable loop for high-value products made of synthetic materials.
Welcome to a vibrant, emotional brand world.
Our new brand has been given more than just a fresh look. It expresses the way we think, feel and act. It symbolises our material values of sustainability and creates the one thing that makes brands great: positive emotions.
More modern and in line with the spirit of the times?
We didn't just want a logo that was more cutting edge and in pace with the times. Such optic-driven, superficial reasons weren't behind our thinking when we embarked on a new logo and design. Instead, we
wanted to create a clear sign that reflects our internal attitude and that is focused on our new direction.
A logo that radiates nature
Our new Kömmerling logo displays natural elements like the sun and water in abstract form and embodies circularity. Warm colours represent life, awakening and the future.
A design that stands out from the crowd
The new corporate design is revolutionary for Kömmerling, as well. Defining elements include the new image and colour scheme and a design with curved lines. By using these stand-alone visual brand elements, Kömmerling is setting itself apart from the competition in its communications.
A slogan that reflects our stance
The new slogan is the thematic and emotional link for our new look. In just three words, it sums up the brand message and direction that Kömmerling stands for: Today for Tomorrow.

From Vision to success.
Our goal is to set our entire company up for a future worth living for. We view sustainability as a holistic task that encapsulates the environment along with social and economic requirements. Our products and manufacturing methods protect the climate. Our recycling efforts are modelling smart material loops. And we take our responsibility for society and people seriously. All of these factors work together perfectly and make us who we are. We will make our vision a reality and be successful in the process.
The new brand Koemmerling.
'I hope you share our values and that together we can make the world more sustainable for future generations. I know that these are grand statements that will require even grander efforts. But if not us, then who? I am confident and optimistic. Just as our new slogan says, we're working today for tomorrow.' Dr. Peter Mrosik, Owner and CEO, profine Group